Gunnar submits Alex Cowboy at UFC 231 Toronto
Dec 12, 2018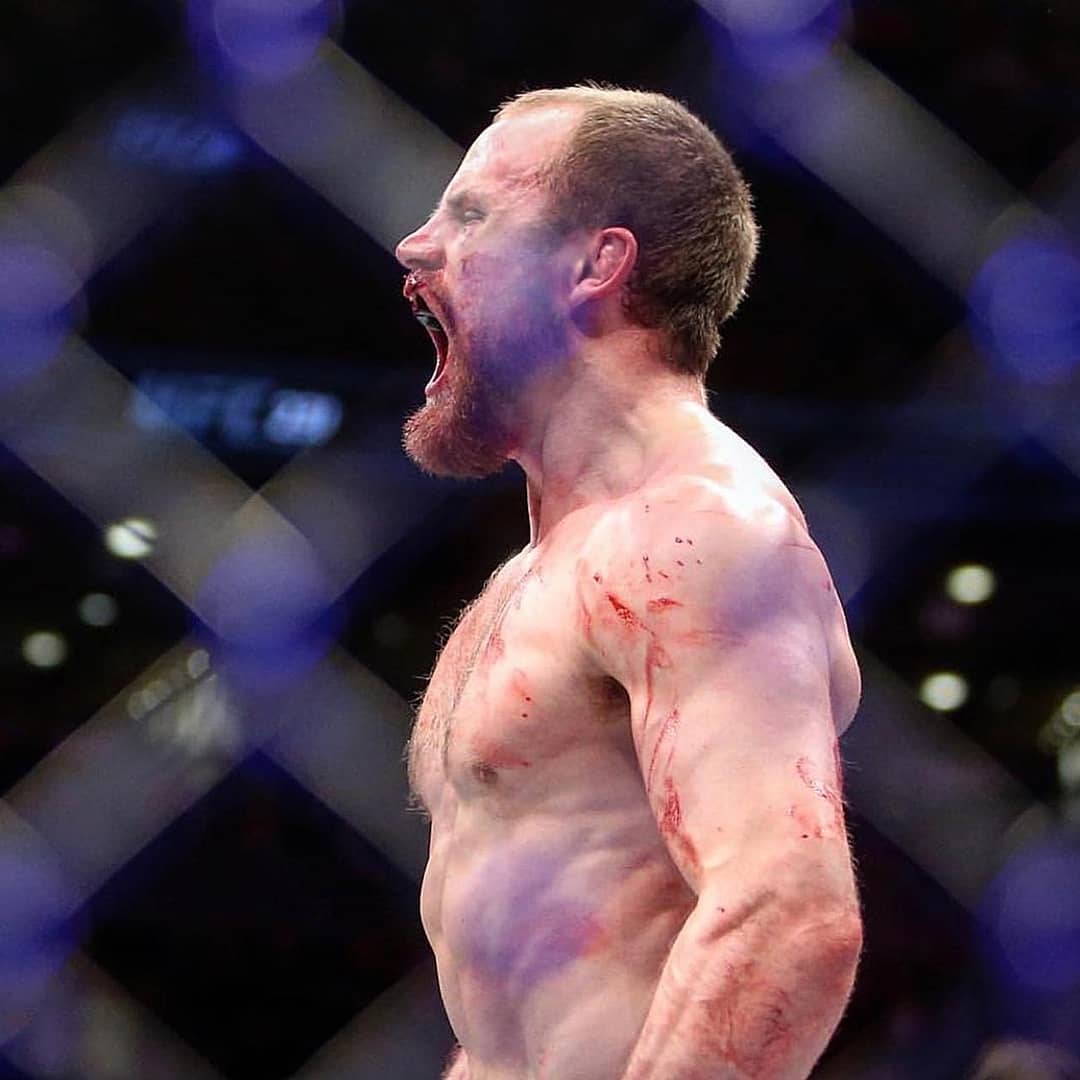 Gunnar met the ever tough Alex "Cowboy" Oliveira at the packed arena in Toronto at the UFC 231 last Saturday. Cowboy was on a win streak while Gunni was coming off a loss in Glasgow in a bout that should have been overturned after Gunnar got eye gauged at least 4 times in the fight. Cowboy had fought twice in 2018, first submittiong former welterweight interim champion, Carlos Condit in April and KO'ed Carlo Pedersoli Jr. in less that 40 seconds in September.

Early in the fight Gunnar landed a good left hook on Cowboy. Gunnar went for at takedown but got bluntly hit by clearly illegal elbows to the back of the head at least twice without the ref stepping in. Gunni however went on with the takedown and would have gotten it if the Brazilian hadn't blatantly grabbed the fence in order to prevent the Icelander from scoring the takedown. The referee cautioned Oliveira for the violation but did not punish him in any way. And then made them start again with Oliveira still standing and not even given Gunnar the body lock he had. He even gave Cowboy an underhook on the right hand that he used to grab the fence!

The fight resumed and Gunnar got the takedown again and went right to the back. After some time Cowboy was able to spin around inside of the guard of Gunni and drop some punches but Gunnar covered up well and tried  and proceeded to drop serious punches. Gunni attacked a leg which brought the fight to a 50/50 position to close out the round.

In the second round the fighters clinched by the cage where Gunnar scored at takedown less the two minutes into the round. He immediately mounted Cowboy and from there landed some vicious elbows, opening up a gruesome cut on Cowboy's forehead. Cowboy tried to move away but Gunnar switched to the back and submitted Cowboy with a RNC.

Great win for Gunnar who went over the fight and more at the post-fight interview below.