Gunnar on fire in London
Mar 22, 2017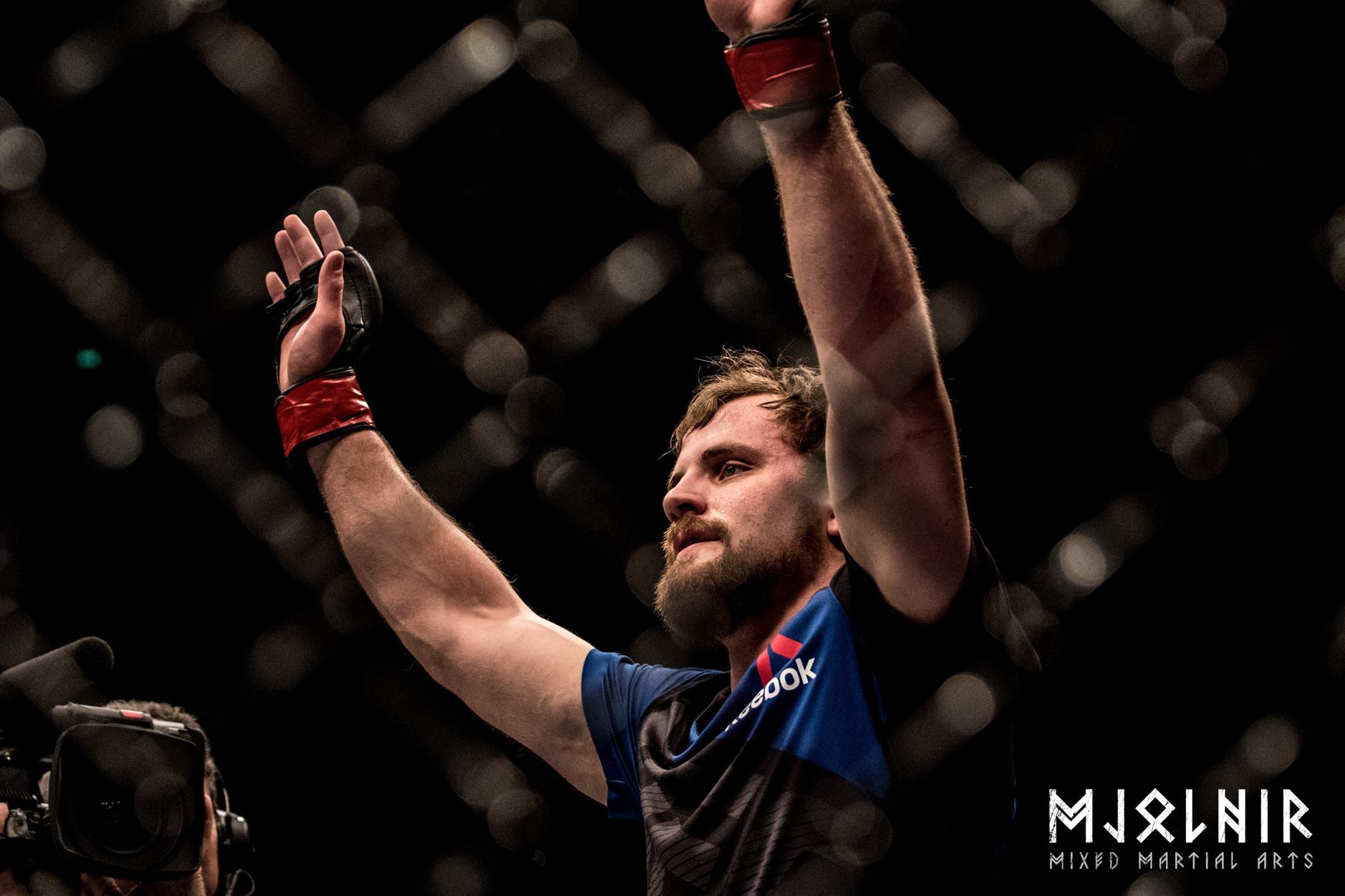 It was a successful and interesting weekend for Gunnar Nelson and his team last weekend when Gunnar faced Alan Jouban at UFC Fight Night 107 in London. After a successful weigh-ins on Friday the fire alarm at the Hilton hotel where the teams were staying sounded about an hour to midnight resulting in the total evacuation of the hotel. For an hour the hotel guests all stood outside the hotel before being let in again. Maybe not the best thing the night before the fights.
However it became pretty clear Saturday night that it did not bother Gunnar much when he entered the Octagon against Alan Jouban in the UFC co-main event. Gunnar took control of the Octagon early but Alan had his moments too attacking with leg kicks. They didn't seem to bother Gunnar who closed the distance and took Alan down about half into the first round. From there Gunnar easily went to side control and then slide to mount. Were it not for expiring time Gunnar likely would have finished the fight there but Alan was saved by the bell.

However it was only a short delay as after some exchanging on the feet Gunnar landed a devastating straight right in the first minute of the second round that left Alan on wobbly feet, followed by a head kick by Gunnar who then dragged Alan to the ground and in a beautiful transition sunk in a fight-ending guillotine choke only 46 seconds into the second round.

This submission puts Gunnar second for the most wins by submission in the UFC welterweight. It should also be notice that Gunnar's RNC in his UFC debut doesn't count in this number as it was a catchweight fight at 175 pounds as his opponent couldn't make the welterweight limit. He actually didn't make the 175 limit either but came in at 183 pounds but that didn't stop Gunnar from finishing the fight with a choke. So 6 submissions wins in total for Gunnar in the UFC and 12 submissions in his MMA career out of 16 wins, 3 knockouts and 1 decision.